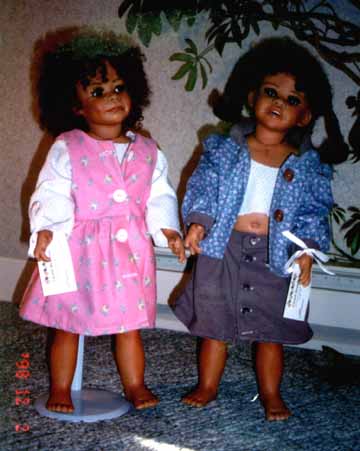 Anna & Gemma. They can be purchase as a set for $385. or $215 each. They are about 20" and almost completely made of porcelain. E-mail for more info.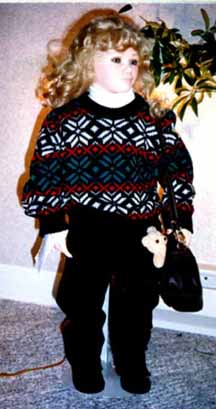 This is Angelique. She is a rare doll. $500.00 is her price. I can give you info. about her if your interested.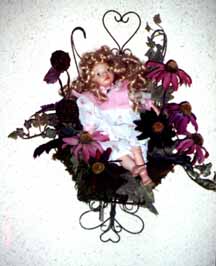 This is one of my fairy dolls put into a wall hanging. She is 10" in length, all porcelain. The fairy/angel below is in a tabletop fruit tree. $78.00 ea.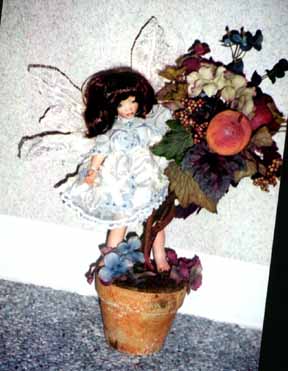 This doll was made for my girlfriends daughter's 1st. Holy Communion. She was custom made for her and sold for $325.00.
Contact me if you are interested in this doll or one custom made for you. (Could be made for less money in a smaller size. She is 28")
I am sorry...she's sold ! But I can make you one for $225. Just email your request.