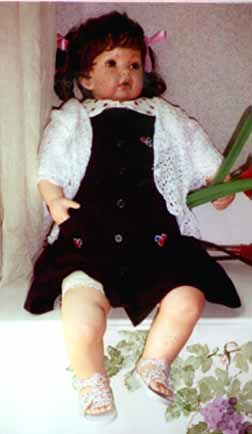 This is Tibby. She is the size of a 3 year old. She was sold for $300.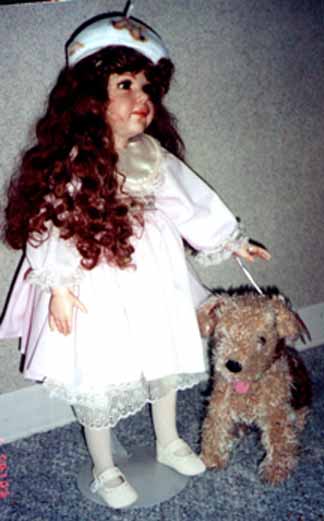 Olivia has porcelain arms, legs and head. She is hand painted and her outfit is one of a kind. She comes with the TY collector Dog. She is about 28" with a crystal hair pin,made just for her. $300 or o/b
She is now on sale for $250 6/01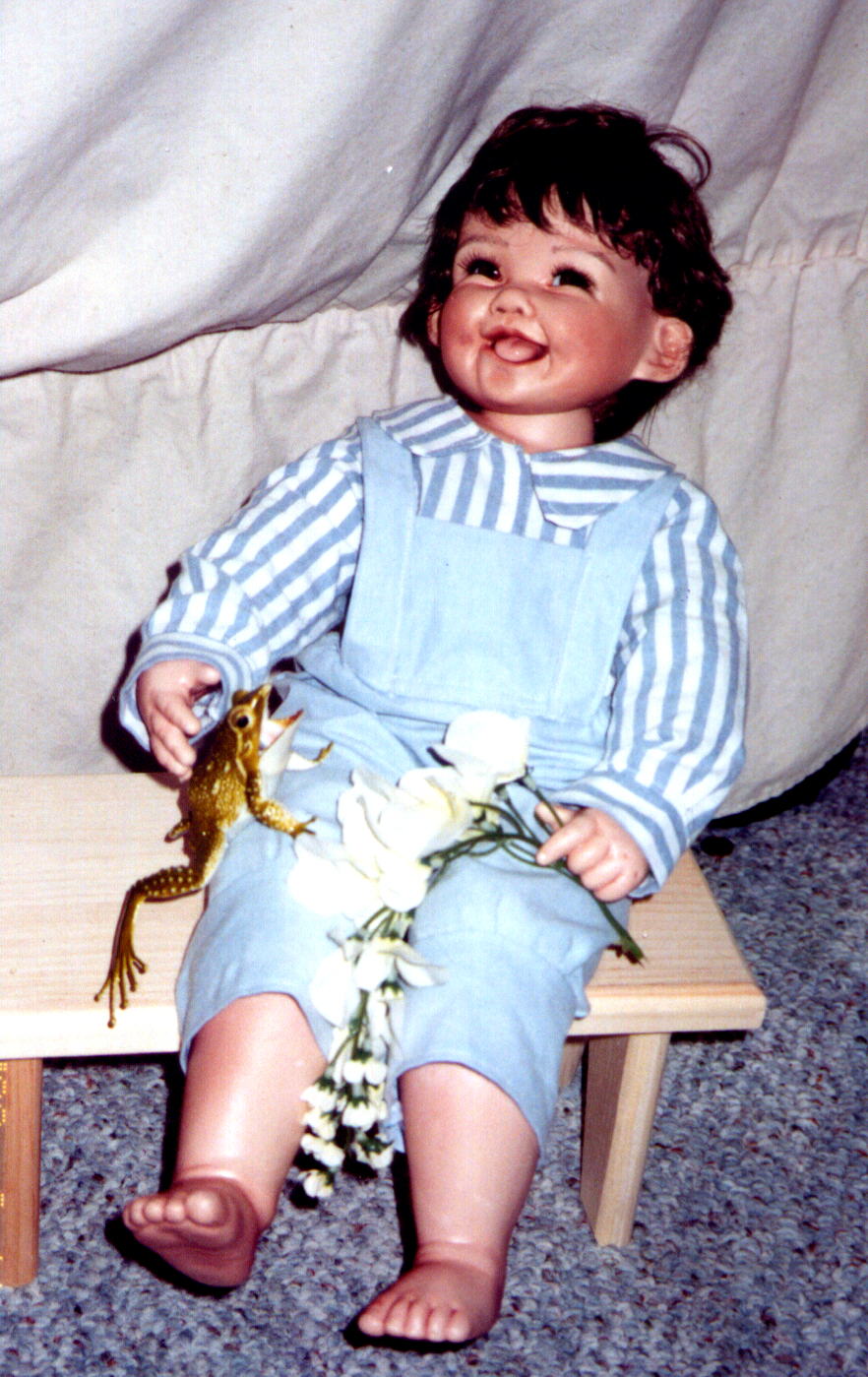 This is P.J. This happy little boy is for sale for $150.